How to Leverage eCommerce Consumer Reviews For Higher Conversions in 2020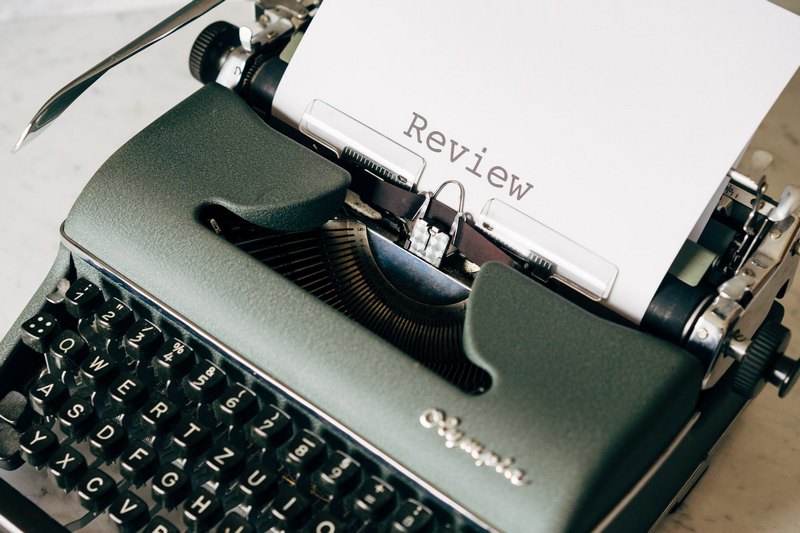 When you start an eCommerce business, one of the things you will inevitably have to deal with is how to increase the conversions of your business in the most cost-effective way.
While there are numerous practices out there that can help you drive eCommerce sales like email and social media marketing, nothing can beat consumer reviews.
Customer reviews can either make or break a product, so what your eCommerce business should do to increase their lead generation and conversions is to collect as many positive reviews as possible to build credibility and trust around your brand.
However, while positive reviews are the best thing an eCommerce can get, negative reviews are bound to happen no matter how much you improve your product.
In this case, negative reviews shouldn't discourage you as they can also function as a means to improve and have a successful eCommerce business that will favor customer satisfaction rather than profit.
Since consumer reviews can influence a business, let's discover how exactly they can help you skyrocket your conversion rate.
Now Let's See 5 Ways To Increase Your Conversions With Consumer Reviews
1. Create High-Converting Product Pages
Product pages are the ones that drive sales. If not optimized properly, your online store will suffer.
Here's a thorough product page design checklist that can help you out with designing a highly converting product page. From product images and explainer videos, product reviews, trust badges, related products, wishlist features, to thorough products descriptions, there is so much to pay attention to when trying to maximize your sales while keeping your customers satisfied.
Now, your product page is never finished. Users' behavior can change over time, it's not static, this means that you should always analyze your traffic and user behavior using tools such as Google Analytics to improve UX design.
Now, the moment you use your product page as the main entry for the visitors targetted by your campaigns (Google Ads, Facebook Ads, Youtube Ads, and more), you'll often find them named as "landing pages".
Despite being easy to design with a great landing page builder, landing pages can actually work miracles if you equip them with all the necessary elements that will attract a visitor's attention and make them click.
Creating landing pages that will convert your visitors to customers is one of the most important tactics your eCommerce business will need to promote its growth and establish itself among bigger competitors.
2. Minimize Customer Uncertainty
One of the struggles of starting an online business from scratch is that you can't be sure whether you'll be able to build a loyal audience who will support your brand unconditionally throughout their customer journey.
Customer uncertainty, in this case, can be a major problem that won't allow you to get the conversions you desire since the lack of information and experience with your product will discourage them from trying it out.
To encourage new customers to buy from your store, you need to show them that your products can deliver on their promises and satisfy existing customers.
When consumers start reviewing your products, you will be able to see whether you have indeed delivered something that will magnetize your potential shoppers or not.
Landing positive reviews will help you show potential customers that the product actually works as described.
However, how can you be sure that positive reviews can help your business increase its conversion rate?
Truth is, it all comes down to the bandwagon effect, "a psychological phenomenon in which people do something primarily because other people are doing it, regardless of their own beliefs, which they may ignore or override. This tendency of people to align their beliefs and behaviors with those of a group is also called a herd mentality."
As consumers' purchase intention and online behavior is heavily influenced by the people around them, collecting consumer reviews from happy customers can be a stepping stone to incentivize uncertain shoppers to give your product a shot.
Here's an example from Melissa & Doug's scratch box art featured on Amazon: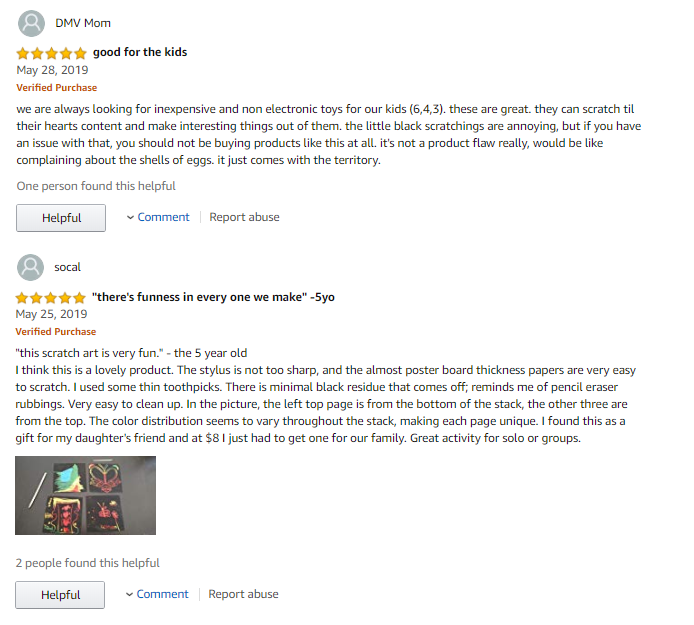 Potential shoppers who will find themselves in the comment section will see numerous reviews left by satisfied parents who, as you can see in the second review, will even quote their child's exact words to show that their purchase was a success.
As parents are the ones who will make the purchase decision in their children's place, finding out that the product was enjoyed not only by them but also by the person it was built for is the best way to convince more customers/parents to buy it.
3. Increase Company Credibility
To turn visitors into loyal customers who will support you unconditionally, your eCommerce business should ensure that the experience with your products or services will be both amazing and have value.
As there are a lot of websites out there belonging to the scamming sphere, potential customers need third-party insight that your eCommerce business isn't going to deceive them.
According to statistics, 84% of consumers tend to trust online reviews as much as personal recommendations from friends and people they know.
What this percentage shows us is that regardless of the source of the online review, a potential shopper will take it as a credible source of information to determine whether the product is real or a total rip-off.
Since reviewers also tend to make reviews on extremely good or extremely bad experiences, potential shoppers will judge a business according to whether it has positive or negative user reviews and star-ratings.
Here's an example of what can break your brand credibility and trust:

As you can see, the majority of the reviews on the Wrecking Balm Tattoo Fade System are mainly negative, with 76% of users leaving a 1- or 2-star review.
Now, let's see why this product has such a low rating: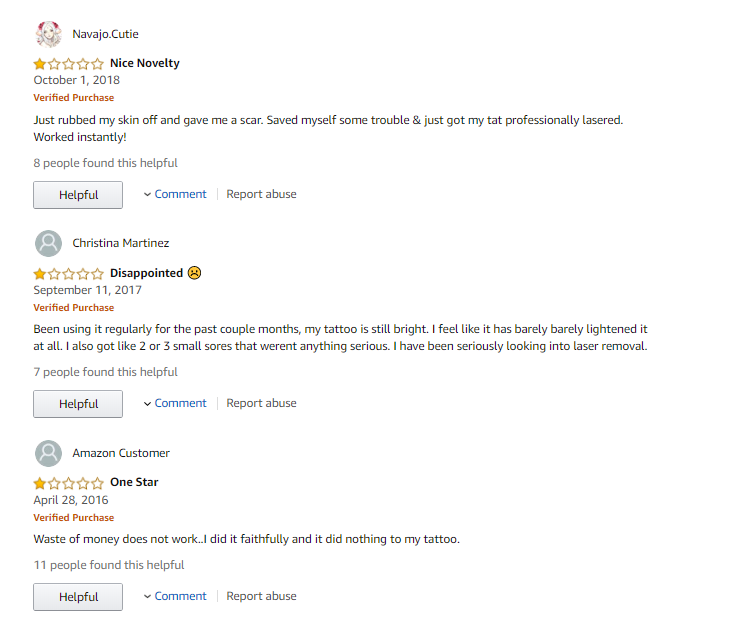 With reviews that urge potential shoppers to save their money, this brand manages to pass as a rip-off that doesn't in the slightest deliver on its promises.
On the other hand, reviews like these can give your brand all the credibility it wants to get more customers to buy and increase your conversion rate optimization (CRO):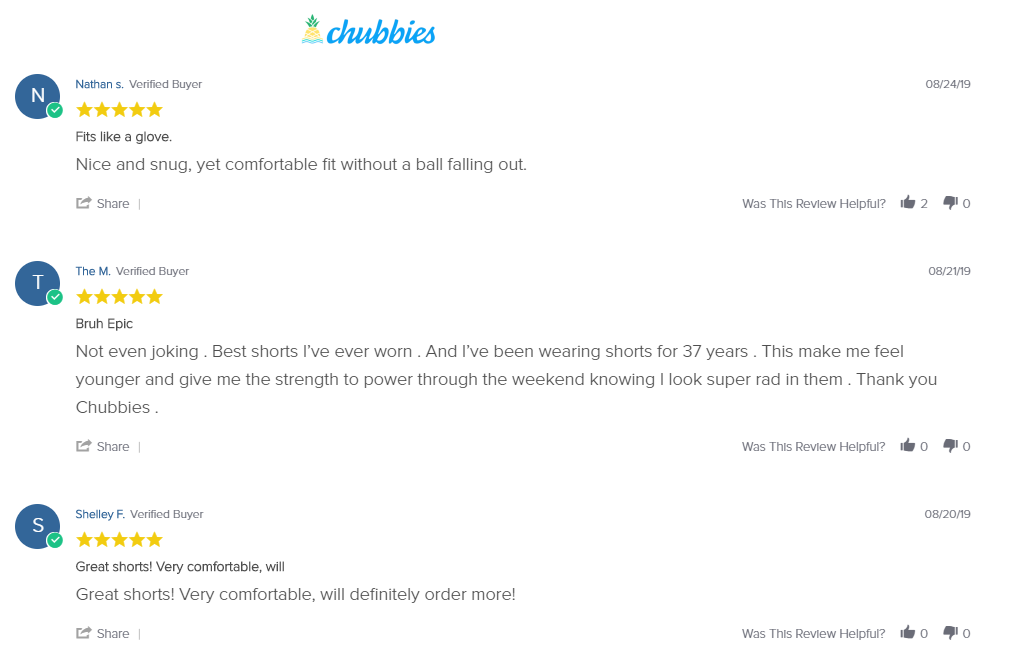 4. Improve Your Products with Negative Reviews
Even if negative reviews can be a major deal-breaker for your business, you can benefit from them and use them to increase your conversions despite their negative disposition.
As reviewers have a tendency to make a review after extremely good or bad experiences, your eCommerce business should enjoy the positive customer feedback and use the negative reviews to improve their product and their operations as a whole.
Regardless of whether your products have hundreds of positive reviews and just a few negative ones, you shouldn't neglect to evaluate your customers' complaints and try to improve what they pointed out as wrong.
If you think about it, negative reviews are far more valuable than you think and their existence will help your eCommerce business deliver greater experiences that will result in more future conversions and satisfied customers.
Furthermore, as reviews and star-ratings can easily be faked or paid for, the mix of positive and negative reviews will help you build credibility and offer a variety of opinions that will help your potential customer decide whether the product is right for them or not.
According to a study by the Spiegel Research Center, displaying reviews can increase your conversion rate by 270%, whereas five-star products are currently considered "too good to be true" than lower-rated products.
If you think about it, potential shoppers will first check the negative reviews of a product to discover whether the potential issues are one-time instances or product defects they should avoid.
Knowing the potential complications of buying the product will help both customers make better product decisions and help your eCommerce business pass as a credible brand whose products might be great but there is always room for improvement.
5. Give Unbiased Insight to Potential Customers
While your brand might claim that you have, for instance, the best facial moisturizer out there that was tested by a sample of X people and found that it can make you look younger, a large number of potential shoppers aren't convinced about results and tests coming from the brand itself.
After all, the 8/10-recommend-it proof featured in numerous TV ads in the past is no longer an authentic source of information for modern consumers.
When they discover a product they like, consumers will not stay at the brand's word that their product is the best but search the web for online reviews and even visit sites that compare products from multiple brands.
Here's an example from Viewpoints comparing different facial moisturizers from different companies: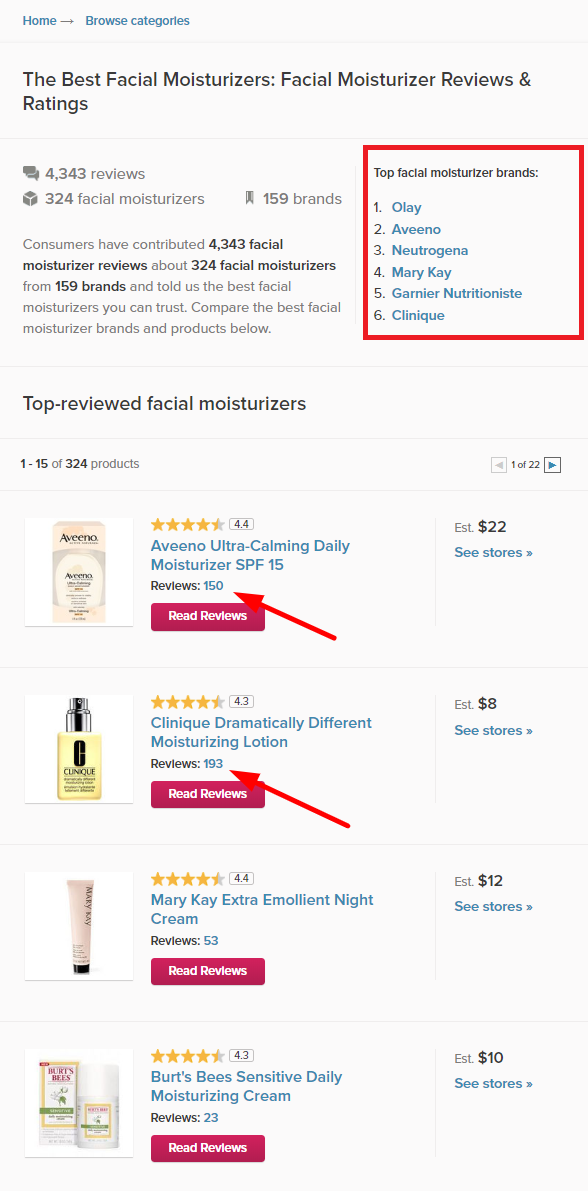 As modern consumers will inevitably discover whether your products work as described, you should give your audience realistic expectations about your products to minimize unnecessary backlash and promote more authentic reviews.
Takeaway
Consumer product reviews can play a major role in influencing your customers' purchase intention, conversion rate and, ultimately, impact your average order value (AOV) and KPIs.
As modern consumers love to influence or warn their peers to buy a product or not, consumer reviews can be a powerful ally every eCommerce business should leverage to increase its conversions and improve their products.
While not every review will be positive, you can use negative feedback to improve future products and deliver better customer experiences that your potential shoppers will love.
So, next time your customers leave you a review, take the time to evaluate them, see what your audience wants, make the necessary adjustments and in no time you'll be able to use your loyal customers' experiences to make your conversions reach higher heights.
And if you haven't decided yet on the right eCommerce platform, here's an article about on WooCommerce vs Shopify, the two most popular e-commerce platforms out there.
Author bio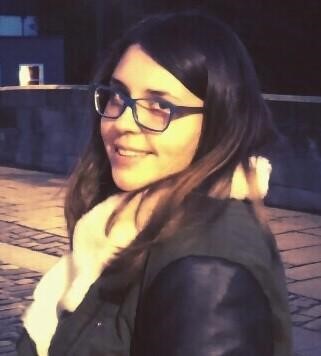 Marilia is a Creative Writer working for email marketing software Moosend. Her passion for writing has made her find new ways to combine the art of Creative Writing with SEO Copywriting. When she's not writing articles, you'll find her enthusing over marketing tech and automation.