Why You Should Measure and Increase Dwell Time on Your WordPress Website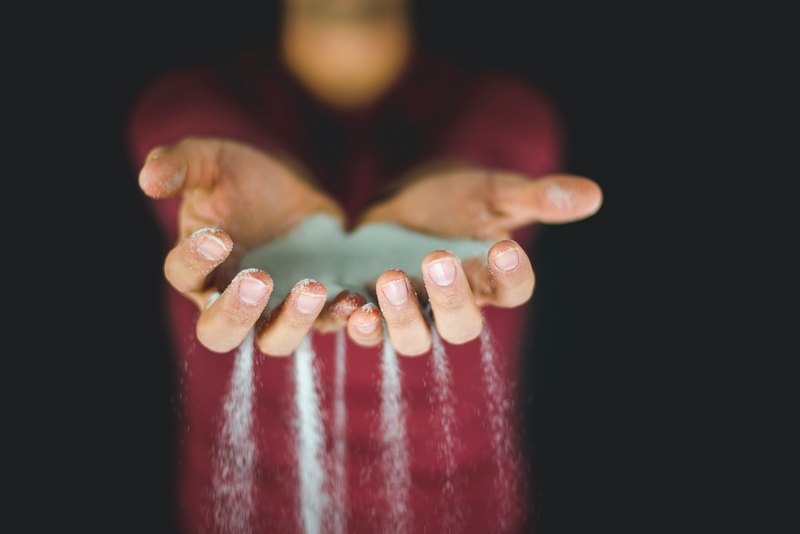 Whether you're about to launch your first WordPress website or already have an established presence on the web, engaging and retaining website visitors matters. However, finding organic and intuitive ways to increase the time someone spends on your website isn't as straightforward as it seems.
According to Small Biz Genius, 88% of online users will never return to a website after a bad initial experience. Subsequently, 70% of online businesses fail outright due to bad User Experience (UX) on their website, which dwell time is a major part of.
That being said, why does dwell time matter for your WordPress website, and what can you do to increase your site's appeal for incoming visitors?
Why Increased Dwell Time Matters
Let's touch on the definition of dwell time in web optimization before we move on to what we can do about it. As its name might suggest, dwell time revolves around the amount of time a visitor spends on your website after the initial Google search.
The amount of time a user "dwells" on your first page after search engine results will effectively determine whether or not they will stay on-site. Increasing dwell time for your website through calls to action, meaningful content, or an aesthetically pleasing WordPress theme is significant for its continued success.
What Can You Do About It?
In order to increase your overall dwell time, you will have to offer visitors something of value for their time. Remember – dwell time is measured in how much time an individual spends on your initial landing page past the search engine, effectively "dwelling" there. Given that we know this, we can focus on optimizing WordPress website pages so that each offers something relevant and informative to the user.
One of the most straightforward ways of increasing your dwell time and boosting the website's SEO ranking along the way is through blog content production. Blog content is great not only for your WordPress website's voice but also to build internal links and host guest content creators.
There is a plethora of content writing services available at your disposal in regard to blog content, including academic writing services reviews among others. Likewise, a combination of creation tools like Canva and Readable can be utilized for creative, original content which will positively affect your dwell time.
Avoid Pop-Ups and Auto-Play
Bad UX practices can lead to decreased dwell time and subsequently, lower SEO ranking for your website across different search engines. One such practice involves constant pop-ups and auto-play content which is triggered as soon as a user arrives on the landing page.
This is a highly detrimental addition to your WordPress website, one which should be avoided completely if you want to retain users for extended periods. Lean toward pro-consumer practices and offer visitors the choice to trigger multimedia content, subscription boxes and other interactive elements manually. The feeling of "choice" given to the users will affect your UX positively and thus lead to higher dwell time and better user retention.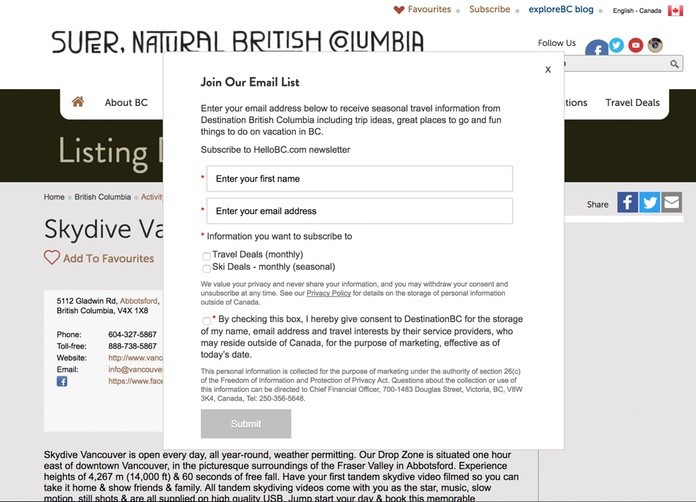 It's very unlikely that a first-time visitor will find such popup relevant or useful. Source: GrowRevenue
Depending on the type of website and business you run, a one-page design might be a great choice for increased dwell time. One-page WordPress websites are just that – one-page sites with the majority of the information contained on a single page.
It's worth noting that such design choices work for certain niches– bloggers who rely on the best essay writing websites will understandably have a hard time. Consider implementing a one-page WordPress theme for your website and explore whether or not such a navigation layout suits your needs before full-time commitment.
Dwell Time Website Choices to Avoid
Lastly, let's talk about several design choices you should avoid on your website if you wish to increase the dwell time of incoming users. Remember, it all comes down to UX design and the appeal of your website's navigation, so the following points should be avoided at all cost.
Don't bury information – Keep in mind that dwell time affects the initial visit of individual users. It's important that your website offers plenty of information on the initial page to ensure that users stick around longer. Center your web design methodology to require as few (or no) additional clicks past the landing page as possible.
Load speed matters – If your website takes too long to load on the initial page, users will likely click away quickly. Make sure that your multimedia is well optimized and that no unnecessary plugins run in the background. Facilitate quick and lightweight navigation on your website and users will be more than likely to stick around.
Avoid Click Bait – Not all websites respect the users' time and often rely on the subversion of expectations. For example, if your page title and metadata contain information on "how to optimize a website", make sure that the page contains said information. Don't rely on tactics that lure users from search engines to click on your site and which then lacks the content that was promised initially. Be forthcoming and transparent and your dwell time metrics will shine as a result.
Dwell on It (Conclusion)
The best way to increase your WordPress website's dwell time is to take your own web browsing experiences into consideration. What do you like and dislike about the websites you visit? What would you change if you had the power to do so?
Optimizing your website's UX and subsequently affecting its dwell time and ranking is all about making pro-consumer design choices. That way, you will give your visitors plenty of reasons to stay, browse the website and convert into recurring visitors or customers down the line.
About the author:
Leona Henryson is a freelance writer and UX designer. You can see the results of her work on many websites, for example FreeEssayWriters. Also, Leona is a contributing blogger for various websites. When she is not writing or designing, she is swimming or hiking and reading fantasy novels.